Social Media's Impact on Recruitment
Social media is an important tool that has totally changed the way the business work and recruiters these days, Use of Social-media in employee recruitment, referred to as 'Social recruiting', includes LinkedIn, Facebook, and Twitter to post job ads, and recruit job applicants and pre-screen applicants.
Social media is effectively used for marketing these days and can definitely help to build the right team of employees, and also, we can choose the best employees by using social media. Social media can also be used in human resource management, for recruitment and sourcing too.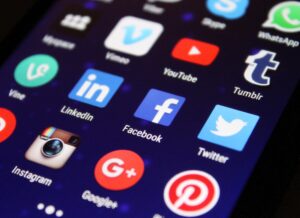 So, recruiting today is 'proactive' and some sources report a large increase in the time spent on social media sites, more than half of the UK job seekers use social media sites in their job search.
The use of social media as a recruitment tool throws up some opportunities and challenges for employers, Social media potentially offers speed & efficiency to target suitable candidates in the recruitment process.
IMPACTS:
Some research shows that companies recruit via social media have better and more productive employees than companies use other recruiting process, this is may due to the fact that the candidates who frequently use social media are more potential, updated, innovative, & tech-savvy.
"79% of Candidates are likely
To use social media in their job search"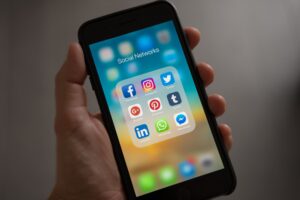 Social media recruiting can save time and money by targeting people, less time the field service spends to try to fill a requirement quota, more money it makes, and less money the client spends and also recruiters who use social media are also better positioned to accommodate client's last-minute requests.
"65% of Recruiters use
Facebook in Recruiting"
"93% of companies use
 LinkedIn for Recruiting"
Sourcing of candidates via social media platforms is very-cost efficient compared to traditional methods of recruitment, it refers that creating social media account is free of cost but the traditional method required a firm to be paid to advertise the job vacancy through newspapers, brochures, TV, etc. And the Internet has created a lot of opportunities for Online Recruitment as a consequence of advertising external vacancies has become more cost-effective, rapid and it enables an organization to reach wider clients.
"89% of recruiters have
Hired someone through LinkedIn"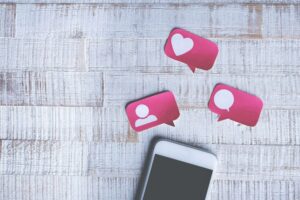 The competitive advantage is Social–media recruiting portrays a business as tech-savvy and encourages companies to present themselves by promoting the business on social media, to get more job opportunities and able to connect with recruiters directly, encouraging the employees to use the network in order to connect with a professional organization, higher authorities to increase the company exposure and recruit high-quality individuals.
"70% of Candidates who use
Mobile phones to find jobs"
And finally, social media is not a bane, it's a boon to recruiters. And also, it brings more challenges but also great opportunities for recruiting, considering these platforms are no longer mere collections of websites for fun but also a channel whereby they can find a valuable candidate and approach the new talents.